Sinimäe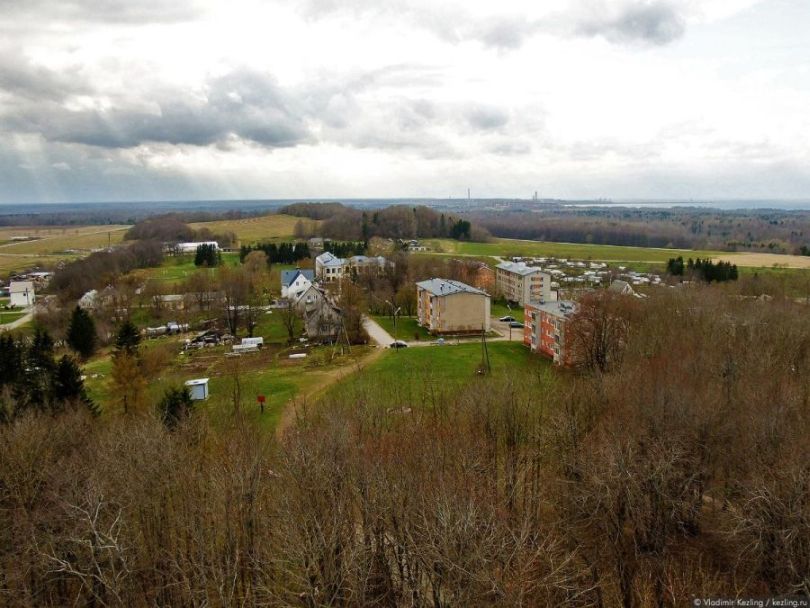 Sinimäe is a village in Ida-Virumaa. At the 2011 census, the population of the settlement was 319, of whom 100 were Estonians.
Many wars went through this place, but especially fierce battles were fought here in 1944, when 200,000 people died.
Tornimyagi - the western elevation of Sinimäe, here during the Northern War, Peter 1 ordered the construction of a viewing tower, from where a beautiful view of the surroundings was opened. In Sinimäe, a large, 12-meter metal cross was erected in honor of all the soldiers who died here,
Vaivara hiking trail begins at the volost administration, the length of the trail is 22 km (it is also possible to go partially).
For years, residents of Vaivara volost in Ida-Virumaa have been engaged in sports in the open air both in snow and slush. Finally, in Sinimäe, the modern sports hall opened its doors, the construction of which stretched over five years, the "Actual Camera" reports.
In 2012, the Sinimäe School burned down. Since then, in a small village, which is the center of Vaivara parish, it was not possible to spend active leisure in the equipped hall.
The sporthall that opened on September 8 is intended mainly for sports games. It is located next to the school, in which 93 students study, and in kindergarten another 30 children are brought up, hence its direct purpose during the daytime.
According to the leadership of the parish, it will be open for the residents of the parish. In total, 400 people live in the village of Sinimäe. The already evident interest from the sports clubs of Sillamae and Narva allows the leadership of the parish to hope that the sport hall will be fully utilized.
The customer of the construction work was Ka Vaiko AS owned by Vaivaraska parish. The building designer is AS Amhold, the builder is AS Eviko. The cost of the object with internal equipment amounted to 1.35 million euros.
The total gross area of ​​the gym with the rest of the school building complex is 1100 square meters. The second floor of the building is occupied by stands and a gym.
The former school building in Sinimäe, built in 1958, was seriously damaged by a night fire on September 20, 2012. Instead, it was decided to build a new school building and a kindergarten in compliance with all modern requirements.
Similar articles:
Общество → Слет ветеранов 20-й дивизии Ваффен-СС
Общество → В Синимяэ вспомнили сражения Второй мировой
Общество → В Эстонии хоронят советских солдат
Общество → Долг перед солдатом
Происшествия → Осквернены Мемориал эсэсовцам на Синимяэ и Немецкое кладбище в Ахтме