User-friendly website can also be created with simple tools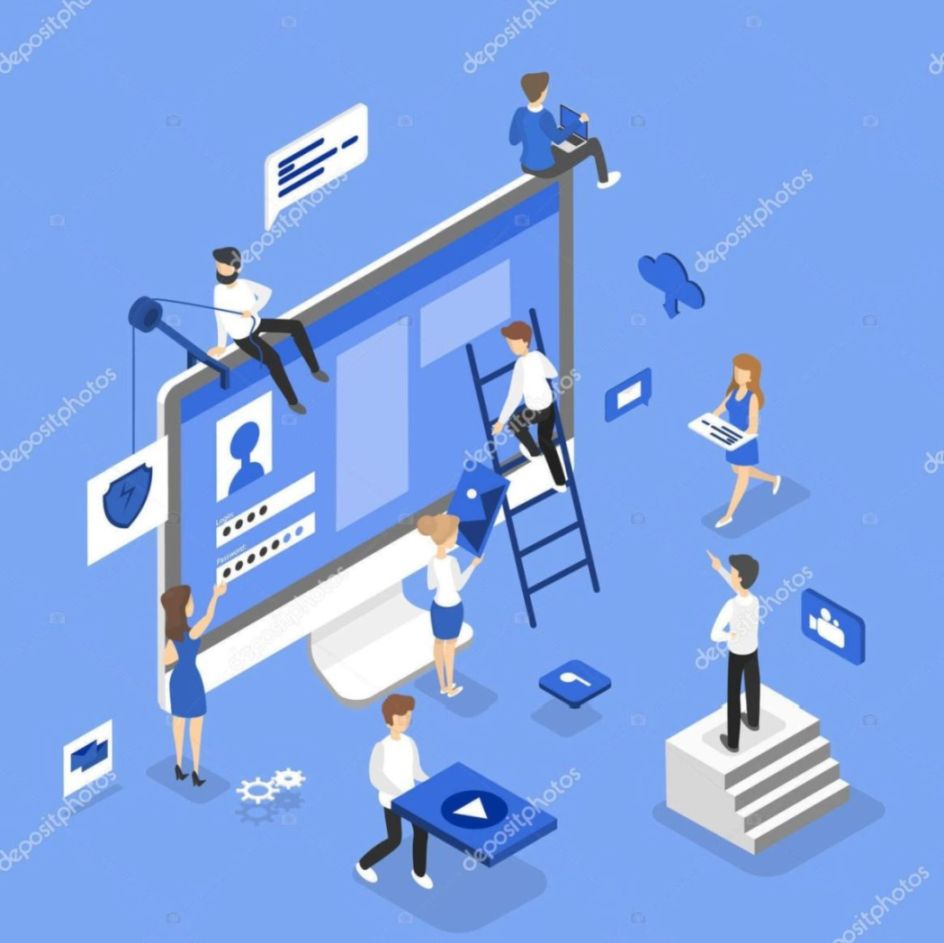 Business websites are becoming more proud and vibrant. How to create a website that works for the client and fulfills its purpose?
According to Olari Tynison, CEO of digital agency Optimist Digital, out-of-the-box solutions make it easier for users to navigate a page.
Everyone can create their own content
RMK created its website in 2009 on the Edicy platform, now known as Voog.
At that time there were several reasons why we used the existing web platform, but the most important of them was that everyone can create content themselves, i.e. no special technical skills required. It was also decisive that the website was hosted by a service provider and was a team with good design knowledge and skills. We remain satisfied with our decision as the Stream platform is constantly evolving and we don't have to worry about the technical development of our website.
Since RMK's website is rich in content and there are many interest groups looking for information on the website, the most important thing when creating the website was to understand what choice the website visitor makes on the page in the first place.
Marie-Liis Kitter, Head of Communications at RMK
8 tips to make your business a profitable website
1. Content should be more important than design
The most important content or information is the website. According to Veiko Strauss, sales and marketing manager for Voog's website building and management tool, a website can be likened to a conversation. "No one likes empty, so to speak, polite conversations," said Strauss.
Before creating a page, you should think about its purpose. "Is this an exchange of information, a sale, or something else? Content and everything else should serve that purpose," Strauss explained, adding that purpose also determines the form in which content should be presented. Olari Tynison, CEO of digital agency Optimist Digital, noted that websites are increasingly proud of art and often forget that information is more important than art. "You need to find the right balance between the content of the website and the artistic component. Too much design is often done," Tynison said.
2. Navigation as easy as possible
On the homepage, Tynison says, the client needs to quickly figure out where they've landed, what the page's purpose is, and how to move on. "In terms of navigation, I recommend sticking to well-designed standard solutions because the client doesn't have to figure out where to find the information they need when entering each site," Tynison explained. Therefore, it is recommended to use the so-called one-page navigation, in which you have to scroll down to find a new piece of information, or navigation, in which the desired information is reached through submenus and pages.
3. Contact details are required
According to Tynison and Strauss, it's difficult to say exactly which website should be on one site, because it depends a lot on the company's field of activity. However, you need to be sure that the business context cannot be missing a company profile and contact information.
4. Design without exaggeration
The site where the customer speaks has a good design. "It is important to understand that good design is not all about flashing and moving gadgets. Visiting a website should be a pleasant experience," said Strauss.
"If the core business of a company is related to art, then inevitably more emphasis should be placed on the artistic side of the page than otherwise," Tynison added.
Strauss noted that photos are important under contacts, and recommends posting photos of your team on the page, regardless of the company's field of activity, since behind every product or service there are people who, in addition to their names, have faces.
5. Post Regularly
A great bonus of a website is a blog, not one where you diligently write only twice a year, but where you regularly get interesting and up to date readings.
6. Do it yourself or in collaboration with an agency
You can use prebuilt web page templates to create a web page. but you can also create your own.
According to the CEO of Optimist Digital, the choice largely depends on the initiative of the customer. "You can create a simple and informative website for the Wordpress or Wix platform using an existing user interface, but if you don't have the time and inclination to figure it out, it's always worth contacting an agency," Tynison explained.
Strauss recalled that there are no free lunches. "You should not choose a free online platform that involves hosting the website itself, software updates and security," Strauss explained.
In his opinion, software solutions are suitable for those who have certain IT competencies. For people who are far from technology, he recommends using service solutions.
Creating a website also depends on the budget of the enterprise. If you make a page yourself, for example on the Voog platforms, it costs 6 - 39 euros per month. When working with an agency, it should be taken into account that the creation of a well-thought-out website for an enterprise costs from 5,000 to 10,000 euros.
7. Meet with the agency regularly
If it is decided that an agency will be involved in the creation of the page, the most important thing is the cooperation between the client and the agency. "The collaboration is figuring out what the goals of the website are, who the company's customers are, and where the company wants to do business. Only then will the agency be able to offer the most appropriate solution," Tynison said.
He emphasized the importance of holding regular meetings with the client for the smooth development of the website. It's definitely worth making appointments both during the design phase and the programming phase where you can make the changes you want.
8. Administration should be simple
Ease of management is essential for a successful website. "The client should be able to post as many messages as possible, post photos, change contacts," Tynison explained. Therefore, it is worth looking for simple solutions rather than creating a website that requires a 200 page user manual.
Triin Adamson, Äripäev
Similar articles:
Музыка → Евровидение в Интернете
Образование → Открывается новый веб-сайт Ида-Вирумаа
Web → Как создать хороший сайт?
Происшествия → Хакеры атаковали сайт правительства Эстонии