Ukrainians in Estonia. New residents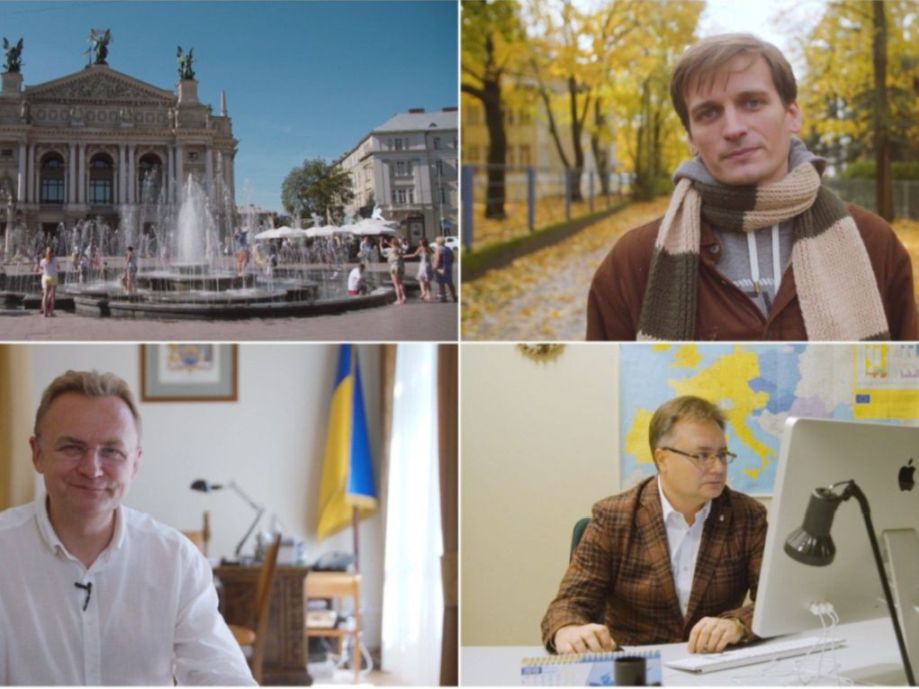 ETV + premiere: documentary
On Sunday, ETV + aired the first episode of Alexander Khobotov's new documentary project about Ukraine and its inhabitants who moved to Estonia.
"Ukrainians in Estonia. New residents" is a four-part documentary film by Alexander Khobotov about modern Ukraine and Ukrainian immigrants in Estonia. The reason why the TV channel ETV + took up the production of this project lies on the surface: in the last few years tens of thousands of Ukrainians have arrived in Estonia, according to various estimates from 25 to 50,000 people. This is the population of a large Estonian city such as Pärnu or Narva.
However, as the author of the project notes, it is impossible to tell the story of Ukrainian settlers without showing Ukraine itself. Therefore, in the summer of 2019, the ETV + film crew went on an expedition along the Kiev-Lviv-Dnepr-Kharkov route.
"The fact that the topic of Ukrainian workers in Estonia is now very relevant has also become a reason for me to turn to the topic of Ukraine as a whole. This topic is hot in every sense, exciting our viewer, and we tried to cover it as broadly as possible. And in terms of geography, too - we drove across the country in a rented car, "said Alexander Khobotov.
Returning to Estonia, the authors began to compile a mosaic of personal stories of people who moved to us from Ukraine.
"These stories are very different. Among our heroes are a builder, an IT specialist, a pastry chef, agricultural workers. All these people are united by a great hard work and a desire to live with dignity in a normal country. I hope that with this film we can break the stereotypes that arise in our society in relation to newcomers from Ukraine lately, "added Khobotov.
The recorded film will be available to watch on the channel's website after each new episode aired.
Ukrainian: people move to Estonia to bring something, not take away
The hero of the new documentary "Ukrainians in Estonia. New Residents "Andrey Melnichuk came to Estonia from Lviv two years ago and now works for TransferWise.
The native of Lviv initially tried to change the environment in his homeland, but when he realized that rapid changes should not be expected, he decided to move to another country. He preferred Estonia to Scandinavia, since as a post-Soviet country he understands it more.
"The standard of living in Estonia is slightly lower than in the Scandinavian countries. But it works as a kind of filter from people who emigrate to other countries not to bring something into society, but on the contrary - to take it away, "Melnychuk noted in the documentary" Ukrainians in Estonia. New residents ", adding that in two years the country has made an extremely positive impression on him.
Alexander Khobotov arrives in Kiev, where he instantly finds himself in the thick of things. Clashes are taking place in front of the Verkhovna Rada. At the same time, in Estonia, Ukrainians fill vacancies in the agricultural sector, settle in Estonian villages.
Alexander Khobotov leaves Kiev for Lvov, where he meets an IT specialist who worked in Estonia, but returned to his homeland. At the same time, Ukrainian specialists continue to work in Transferwise's Tallinn office.
Alexander Khobotov from the west of Ukraine moves to the east of the country, to the city of Dnipro. A writer, architect and urbanist will acquaint viewers with the city. Where do Ukrainians work in Estonia and how many are there? The head of the Union of Employers Arto Aas answers.
Alexander Hobotov is located as close as possible to the occupied territories in the East of Ukraine and the border with Russia. Even the legendary KVN "KHAI" team feels the approach of war. A successful Ukrainian builder in Estonia offers jobs to local residents.
Similar articles:
Общество → Русские выбирают Эстонию
История → Эстония - Земля русских предков
Политика → В Эстонии победили разрушители советских памятников