Narva blonde became Maltese and Sicilian princesses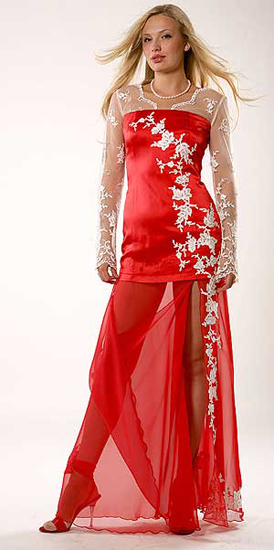 Now, probably, the most titled Narva beauty Jana Kuvaitseva has returned from two prestigious international beauty contests. With impressive results – the 1st princess and again the 1st princess.
As "Miss Estonia 2005", Jana Kuvaitseva also received an invitation to 2 related competitions held in the blessed corners of the Mediterranean. The first took place on the island of Malta, it was called "Miss Bikini International". The second one took place in Sicily, it was the "Miss European Tourism" contest. The participants in the first and second cases were the same, about 50 representatives from around the world. Only the venue and members of the jury changed.
Jana is already pleased that instead of sixteen cool Estonian days, she fell truly heavenly crescent. True, sometimes the temperature, according to Baltic ideas, went wild: once our beauty even fell into a swoon. Well, of course, the trip was full of unusual impressions (for the first time, for example, Yana saw a live shark), presented interesting acquaintances and new opportunities to get to know herself.
The preparation itself for the contests was not so exhausting. The girls were filmed on the avenues, introduced to the sights of the region, were given the opportunity to relax in local recreational facilities. So, at least, it seemed to them. As it turned out, all this time the participants were evaluated: their paths constantly intersected with the jury. And those innocent tasks that the girls received during the "free time" subsequently either promoted the beauties in the ranking, or blocked the way to places of honor. For example, in one of the restaurants it was required to introduce oneself impromptu in English, which for some participants turned out to be an impossible task.
Therefore, the show itself was not dramatic and lengthy: the girls showed evening dresses and swimwear, things from the collection of the Romanian designer, the judges sifted out the participants with a firm hand. The triumphs of the contest turned out to be miss and 3 princesses. Miss this year, an Italian-speaking (learn, girls, languages!) Venezuelan representative was elected.
Yana KUVAYTSEVA:
– Honestly, I did not expect to rise so high. It even seems to me that this year the jury members were from Malta and Italy, and there is a special attitude to blondes here.
Yana did not bring expensive prizes, they are not provided for in these competitions. However, promising acquaintances appeared, which, as a student of the Estonian-American Business Academy, could give her a good chance at employment. And she also extended the opportunity for free education, which a year ago, Yana received as the first beauty of Estonia.
Similar articles:
Красота → Яна Кувайцева: От короны болит голова
Красота → Красота Эстонии выросла в Нарве
Красота → Нарва произвела фурор на главном конкурсе красоты