Estonian e-residency program contributed to the realization of the risks of cryptocurrency scams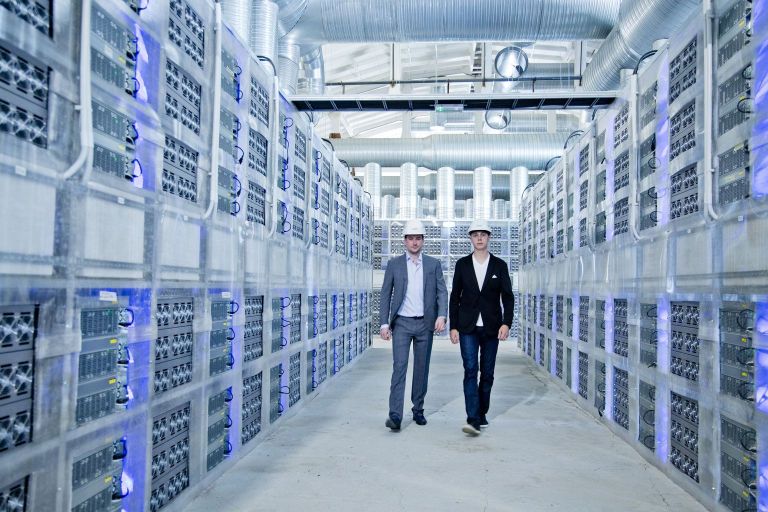 The case of a large-scale cryptocurrency fraud, in which two Estonians are suspected of embezzling $575 million, will not be the last, according to the Money Laundering Data Bureau. Due to lax regulation, Estonia has been a haven for cryptocurrencies for many years, but now the situation has changed.
Back in June last year, 55% of the world's cryptocurrency companies were registered in Estonia. Then Estonia began to tighten the laws, and now the situation is radically different.
"Now we have just over 160 companies offering services with virtual currency. In 2019-2020, there were about 2,000 of them. In June 2021, when I took office, there were 640 of them, and today there are 166," said the Executive Director of the Bureau anti-money laundering data Matis Mäeker.
Estonia's desire to increase the number of its e-residents also played a role, since most of them had essentially no connection with Estonia. The basis for the concentration of companies in Estonia was laid by the Law on the Prevention of Money Laundering adopted in 2017, the authors of which did not foresee that favorable conditions would also attract many criminals.
"It is true that there are quite a lot of e-residents behind these same virtual currency service providers. There is no one-to-one correlation, but the e-residency program has contributed to this growth, as well as to the emergence of these risks in Estonia and their implementation here," admitted Määker.
"All these clients come from other countries, and thus the entire risk that we, as the state of Estonia, take on, this reputational risk lies with us. And this income then goes to other countries, and criminals can take advantage of us. I, of course, I cannot comment on specific cases, but I can say that this is not the first and not the last case," he added.
Lately, there have been many signs that the crypto asset bubble is about to burst, both in Estonia and elsewhere. Eesti Pank calls this the realization of two risks that have been warned about for a long time.
"Non-cryptocurrency crypto assets have no intrinsic operational value. They don't have a single issuer who is responsible for anything, and the price started to fall, in addition, all these intermediaries are not so honest," explained the economist of the Bank of Estonia Peeter Luikmel.
He warned that virtual assets are the highest risk assets. It cannot be said that all intermediaries act dishonestly, but it is difficult to distinguish them from scammers. In his opinion, tightening the rules will not help, as it will not reduce the risk of investing in crypto assets.
"When you can get a person to believe that you can get rich quick, then for a while you can also prove that through schemes with people like him, the first lucky ones will even get paid. Regulation can create a false illusion that something that cannot be safe seems to be safe," Luikmel said.
Although cryptocurrency enthusiasts compare it to investment gold, Eesti Pank disagrees with this comparison.
"We should not compare virtual assets with a company, raw material or metal, because this is not the case. The only value of virtual assets is that the next person is ready to pay something for them, but they have no operational value," explained Luikmel.
Captured by the police and the FBI Turygin and Potapenko
Detained in Tallinn on suspicion of international cyber fraud and money laundering, 37-year-old businessmen Ivan Turygin and Sergey Potapenko are natives of Jõhvi and fairly well-known figures in Ida-Virumaa.
In 2019, the information technology company Burfa Tech, owned by Ivan Turygin and Sergey Potapenko, created a 10 million euro computing center in a technology park on the territory of the Baltic Power Plant Eesti Energia, ostensibly to provide cloud services on the international market. As the management of this company said then, the new computing center is going to provide clients from all over the world with services related to graphic rendering, artificial intelligence and machine learning.
"Burfa Tech" was known specifically as an enterprise engaged in the provision of cloud services, IT development, as well as the construction of computing centers and data recording centers.
Burfa Tech's parent company was Burfa Capital LLP, owned by the same Jyhvi natives Ivan Turygin and Sergey Potapenko, who were also members of the board of Burfa Tech. "Burfa Tech" used to operate under the name "Hashcoins", but the name of the enterprise was changed in 2019 due to the expansion of areas of activity: at first they were engaged in the extraction of cryptocurrencies, as well as the development and sale of related services and technical solutions.
Turygin and Potapenko were also major sponsors of the Jõhvi football club "Phoenix" in the past decade. During the last elections to the European Parliament in 2019, they also became the largest sponsors of the election campaign of Raymond Kaljulaid, who ran as an independent candidate: both invested 12,500 euros in the election campaign.
In 2020, Burfa Tech participated in the purchase of an ultrasound scanner worth 40,000 euros for the Ida-Viru Central Hospital. The scanner was needed to help quickly diagnose coronavirus patients most in need of ventilation. The newspaper "Äripäev" estimated the property of Ivan Turygin at 14.9 million euros, and Sergei Potapenko - at 9 million euros.
Potapenko and Turygin were detained on November 20. They are suspected on 18 counts of cryptocurrency fraud and money laundering. According to the suspicion, the victims suffered $575 million worth of damage.
Estonia helped the US detain cyber fraudsters who laundered $575 million
The Estonian Central Criminal Police and the US FBI have detained entrepreneurs in Tallinn suspected of crypto fraud and laundering of $575 million.
The Estonian National Criminal Police and the U.S.' Federal Bureau of Investigation (FBI) arrested suspects related to a $575 million cryptocurrency fraud and money laundering in a joint operation this week.
On Sunday (November 20), the Cybercrime Bureau of the National Criminal Police and the FBI arrested Sergei Potapenko and Ivan Turõgin, who are both suspected of fraud and money laundering.
According to court documents, Potapenko and Turõgin, both 37, allegedly defrauded hundreds of thousands of victims through a multi-faceted scheme.
They induced victims to enter into fraudulent equipment rental contracts with the defendants' cryptocurrency mining service called HashFlare.
They also caused victims to invest in a virtual currency bank called Polybius Bank. In reality, Polybius was never actually a bank, and never paid out the promised dividends.
Victims paid more than $575 million to Potapenko and Turõgin's companies.
The pair then used shell companies to launder the fraud proceeds and to purchase real estate and luxury cars.
"The size and scope of the alleged scheme is truly astounding. These defendants capitalized on both the allure of cryptocurrency and the mystery surrounding cryptocurrency mining, to commit an enormous Ponzi scheme," said U.S. Attorney Nick Brown for the Western District of Washington.
One of the largest fraud cases in Estonian history
Oskar Gross, head of the Cybercrime Bureau of the National Criminal Police described the investigation as "long and vast".
"The sheer volume of this investigation is described by the fact that this is one of the largest fraud cases we've ever had in Estonia," he said in a statement released on Monday.
"At this point, we have reached the phase in the investigation where enough evidence has been collected in order to detain the suspects," he added.
The Estonian police and FBI have collaborated since the beginning of the investigation.
Joint investigation involved 100 police officers
The searches and arrests were conducted in the scope of a criminal investigation in the U.S. The joint operation involved more than 100 police officers, including around 15 federal agents from the US.
The U.S. agencies are now seeking the arrest and extradition of the suspects to the USA.
State Prosecutor Vahur Verte says that law enforcement agencies want to disturb criminal activity, restore a sense of security to the victims and their money.
But he also warned people to look after their money.
"Technology has broadened the risk of fraud and before trusting one's money to a venture or a person, an in-depth gathering of background information should be conducted," he said.
"Estonia is a valued partner in international cooperation and we work together with agencies of different countries. Regardless, it is better to safeguard one's assets, rather than try and retrieve it through criminal and court proceedings."
Not the first cryptocurrency crime
This is not the first instance of cryptocurrency crime in Estonia.
In October, the National Criminal Police arrested suspects related to Dagcoin cryptocurrency investment fraud.
"Of course, cryptocurrency-related investigations are complex and usually take a lot of resources, but this does not mean that law enforcement does not give their best to investigate these cases. There are many legitimate ways to turn cryptocurrencies into business, but choosing a shortcut through deception or opaqueness is not a way to go about the venture," Gross said.
More crypto scams will be uncovered in the future
The $575 million dollar cryptocurrency fraud reported yesterday is unlikely to be the last discovered in Estonia, the Financial Intelligence Unit (FIU) said on Tuesday.
For many years, Estonia was a "crypto paradise" due to a lack of regulation but the situation has changed radically over the last year, Tuesday's "Aktuaalne kaamera" (AK) reported.
Last June, an estimated 55 percent of the world's crypto companies were registered in Estonia, AK said.
"Today we have reached a situation where we have about 160 virtual currency providers left. At the beginning of 2019-2020, there were about 2,000 of them. In June 2021, when I took office, there were 640, and today we are down to 166," said the head of the FIU, Matis Mäeker.
Mäeker says there were two reasons behind the influx, the desire to expand the e-Residency scheme and the Money Laundering and Terrorist Financing Prevention Act (2017) which did not foresee that favorable conditions would attract criminals.
"It's true that quite a lot of e-Residents are behind these virtual currency providers. There is not a one-to-one correlation between the two, but the e-Residency program has certainly facilitated this growth and also the arrival of these risks in Estonia and their realization here," Mäeker told AK.
"All these clients come from other countries and so all the risk that we take as the Estonian state, such as the reputational risk, stays with us and the revenue goes to other countries and criminals can take advantage of us. /.../ Of course, I cannot comment on specific cases, but I can say that this is neither the first nor the last of these cases," he said.
Recently, there have been several signs the "crypto bubble" is bursting both in Estonia and abroad.
Bank of Estonia economist Peeter Luikmel said it is the realization of two-long forewarned risks.
"Cryptoassets that are not cryptocurrency have zero intrinsic value. There is no issuer responsible for anything, and the price has started to fall. And the other side of it is that not all of the operating intermediaries are honest," he told AK.
He said strengthening existing regulations would not be useful because it would not reduce investment risks and could even lull people into a false sense of security.
The bank disagrees that investing in cryptocurrencies is similar to investing in gold or other commodities, as some crypto fans say.
"We shouldn't compare virtual assets to a company or a commodity or a metal, because they really aren't [the same]. The only value a virtual asset has is that the next person is willing to pay something for it," said Luikmel.